Kanalite Blue
Temperature range: -40F to 140F.
Applications: general-duty low temperature water suction and discharge hose with increased flexibility.
Construction: cold-weather PVC, ridig PVC helix, smooth bore, and corrugated outside diameter.
Features: lightweight construction with increased flexibility even at sub-zero temperatures. The clear sidewall permits a visual check of material flow. External helix provides for unhindered drag.
Accessories: banding coil, powerlock clamp.
Note: not a food-grade hose.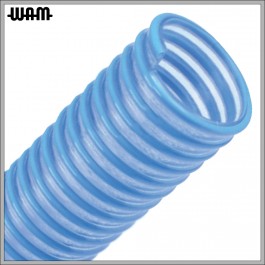 x
Inquiry Form (draggable)